商品详情
Shingrix Zoster Vaccines Package
Package Description
Family Medicine doctor's consultation (1 visit)

Shingrix zoster vaccines (2 doses)


Suitable For

Please note that:

People over 50 years old are prone to herpes zoster (shingles).


People with immunosuppression, hypoimmunity or immunodeficiency are also prone to herpes zoster.


With age, immune function gradually declines. About one-third of people will suffer from herpes zoster in their lifetime, and the risk of developing herpes zoster in women is higher than that in men.



Terms and Conditions

After your consultation, if the physician does not deem that the vaccines are suitable for you, you will be required to pay the Family Medicine doctor's fee at the original price.

Your doctor may suggest additional treatment that's not included in the package based on your individual situation, and the costs incurred will be charged separately.


No refund or credit will be given for any item.


No membership discount, Chambers of Commerce discount or any further discounts will be given.


Direct billing services cannot be applied with these services.


This package is valid for 60 days from purchase. Please use it within the validity period.


This package is only applicable at Guangzhou United Family Hospital.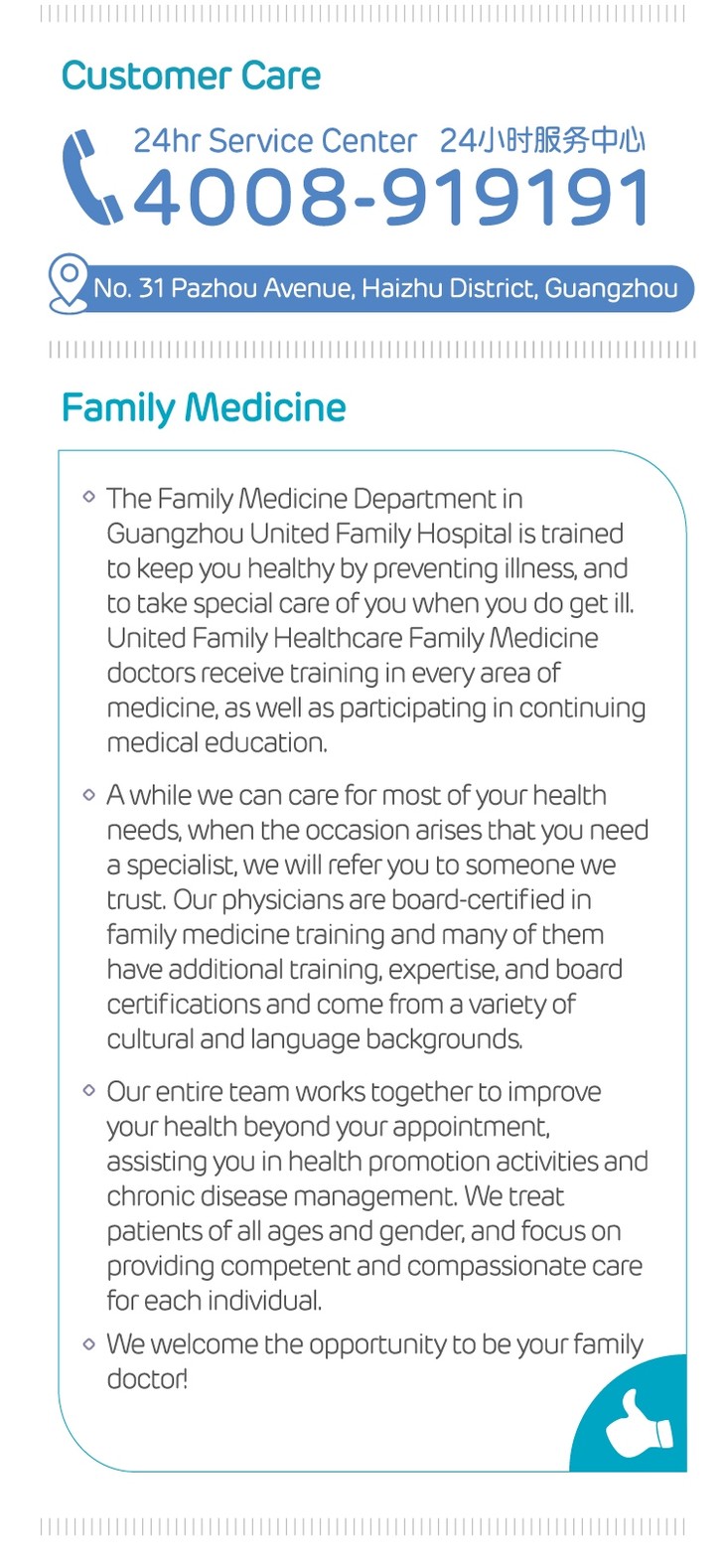 广州和睦家医院

广州和睦家医院,提供包括儿科、全科、皮肤科、口腔科、妇产科、产后康复科、24小时急诊等在内的综合服务,预约热线4008-919191
扫描二维码,访问我们的微信店铺