帕特里克梅尔罗斯1 英文原版书 Patrick Melrose Volume 1 Never Mind 同名电视剧小说 卷福主演 英文版进口原版英语书籍
¥65.00 149
| | |
| --- | --- |
| 运费: | ¥0.00~100.00 |
| 库存: | 15 件 |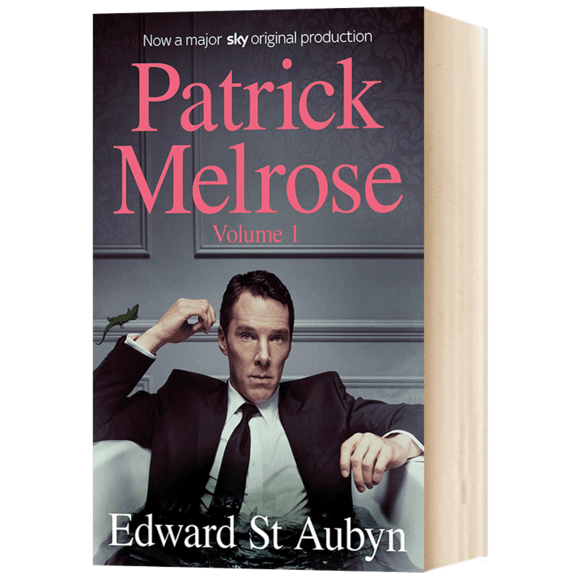 商品详情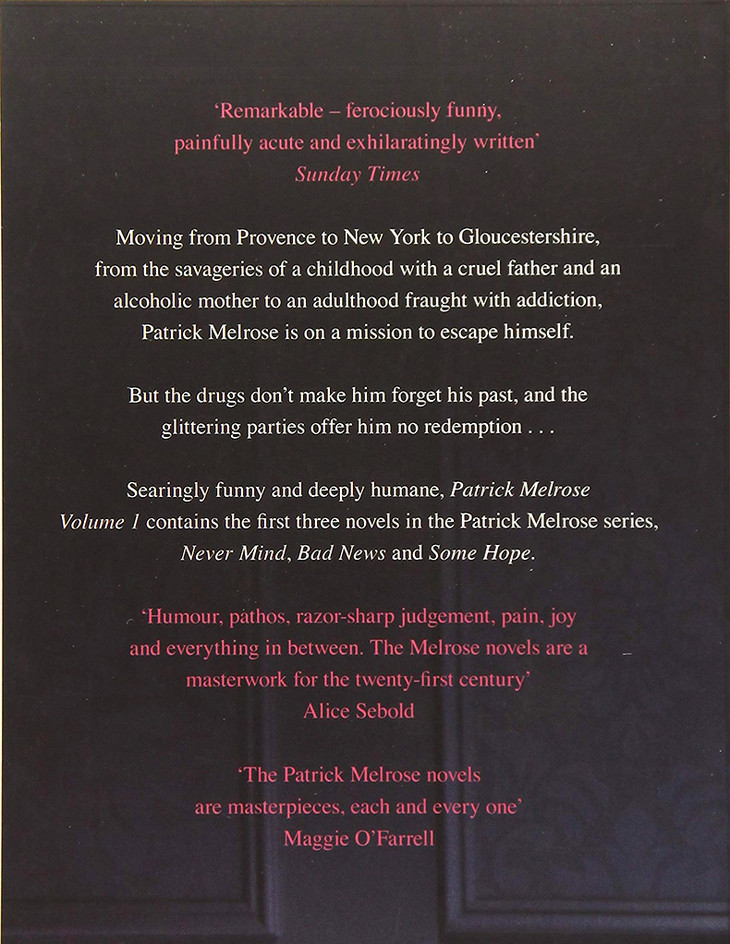 书名:Patrick Melrose Volume 1: Never Mind帕特里克·梅尔罗斯1

作者:Edward St Aubyn
出版社名称:Picador
出版时间:2018
语种:英语
ISBN:9781509897681
商品尺寸:13 x 2.8 x 19.7 cm
包装:平装
页数:464(以实物为准)


Patrick Melrose Volume 1 contains the first three novels in Edward St Aubyn's BAFTA award-winning and Emmy nominated semi-autobiographical series, filmed for Sky Atlantic and starring Benedict Cumberbatch as aristocratic Patrick.

Benedict Cumberbatch awarded the BAFTA for Best Actor 2019 for his portrayal of Patrick Melrose.
Review
The Melrose sequence is now clearly one of the major achievements of contemporary British fiction. Stingingly well-written and exhilaratingly funny (David Sexton Evening Standard)
Perhaps the most brilliant English novelist of his generation (Alan Hollinghurst)
St Aubyn puts an entire family under a microscope, laying bare all its painful, unavoidable complexities. At once epic and intimate, appalling and comic, the novels are masterpieces, each and every one (Maggie O'Farrell)
St Aubyn's prose has an easy charm that masks a ferocious, searching intellect. One of the finest writers of his generation (The Times)
Nothing about the plots can prepare you for the rich, acerbic comedy of St Aubyn's world–or more surprising–its philosophical density (Zadie Smith)
Humor, pathos, razor-sharp judgement, pain, joy and everything in between. The Melrose novels are a masterwork for the 21st century, by one of our greatest prose stylists (Alice Sebold)

Moving from Provence to New York to Gloucestershire, from the savageries of a childhood with a cruel father and an alcoholic mother to an adulthood fraught with addiction, Patrick Melrose is on a mission to escape himself.

But the drugs don't make him forget his past, and the glittering parties offer him no redemption . . .
Searingly funny and deeply humane, Patrick Melrose Volume 1 contains the first three novels in the Patrick Melrose series, Never Mind, Bad News and Some Hope. Patrick Melrose Volume 2 is also available, containing the final two novels in the series, Mother's Milk and At Last.


爱德华·圣·奥宾(Edward St. Aubyn)

Edward St. Aubyn lives in London with his two children. He is the author of The Patrick Melrose Novels: Never Mind, Bad News, Some Hope, Mothers Milk, and At Last. Mother's Milk was shortlisted for the Man Booker Prize in 2006.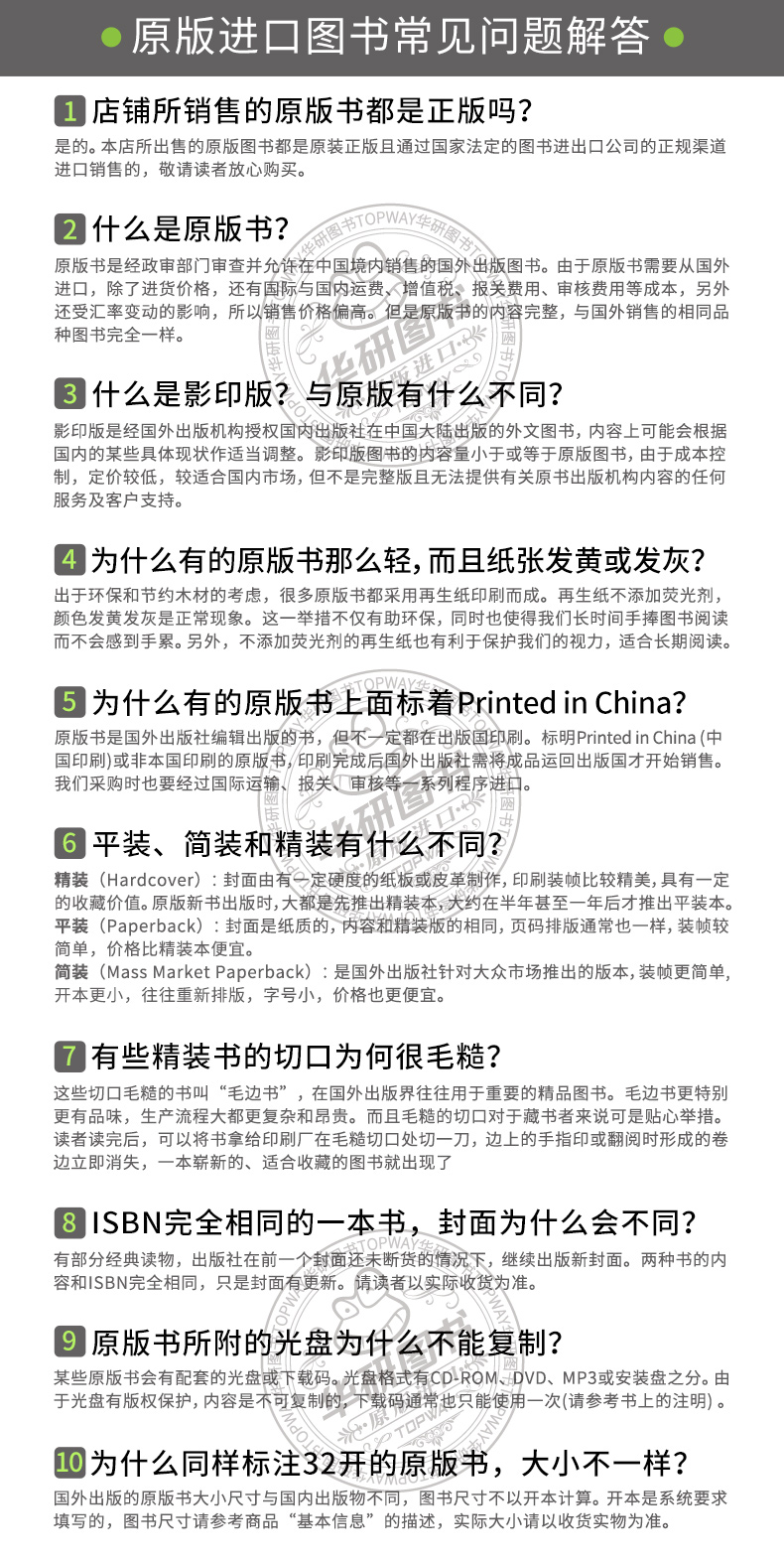 华研外语 (

微信公众号认证

)

本店是"华研外语"品牌商自营店,全国所有"华研外语"、"华研教育"品牌图书都是我司出版发行的,本店为华研官方源头出货,所有图书均为正规正版,拥有实惠与正版的保障!!!
扫描二维码,访问我们的微信店铺

随时随地的购物、客服咨询、查询订单和物流...