关于他人的痛苦 英文原版小说 Regarding the Pain of Others 当代女性经典系列 论摄影作者 苏珊桑塔格 英文版进口英语书籍
¥59.00 169
| | |
| --- | --- |
| 运费: | ¥0.00~100.00 |
| 库存: | 10 件 |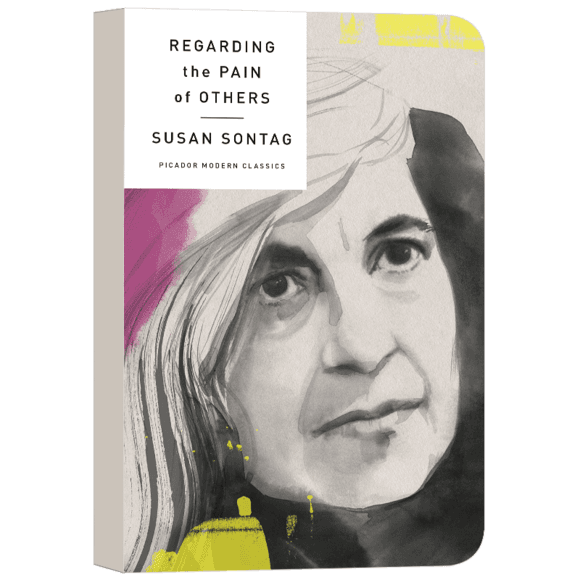 商品详情

书名:Regarding the Pain of Others关于他人的痛苦
作者:Susan Sontag
出版社名称:Farrar Straus and Giroux
出版时间:2017
语种:英语
ISBN:9781250160683
商品尺寸:9.6 x 1.4 x 14.6 cm
包装:精装
页数:192(以实物为准)


Review

"Wise and somber. . .Sontag's closing words acknowledge that there are realities which no picture can convey." --Los Angeles Times Book Review
"These literary gems are the perfect stocking-stuffer size for the serious reader on your list; you'll look smart wrapping up one or all of them." --USA Today
"The history of sensibility in a culture shaped by the mechanical reproduction of imagery....has always been one of the guiding preoccupations of her best work, from Against Interpretation to The Volcano Lover....Regarding the Pain of Others invites, and rewards, more than one reading." --Newsday
"For 30 years, Susan Sontag has been challenging an entire generation to think about the things that frighten us most: war, disease, death. Her books illuminate without simplifying, complicate without obfuscating, and insist above all that to ignore what threatens us is both irresponsible and dangerous." --O, The Oprah Magazine
"A timely meditation on politics and ethics. . .extraordinary . . .Sontag's insight and erudition are profound." --The Atlanta Journal-Constitution
"Regarding the Pain of Others bristles with a sense of commitment--to seeing the world as it is, to worrying about the ways it is represented, even to making some gesture in the direction of changing it. . .the performance is thrilling to witness." --The New York Times Magazine

Susan Sontag(1933-2004) was the author of four novels, The Benefactor, Death Kit, The Volcano Lover, and In America, which won the 2000 National Book Award for Fiction; a collection of stories, I, Etcetera; several plays, including Alice in Bed and Lady from the Sea; and seven works of nonfiction, among them On Photography, which won the National Book Critics Circle Award for Criticism, Illness as Metaphor, and Where the Stress Falls. Her books have been translated into thirty-two languages. In 2001, she was awarded the Jerusalem Prize for the body of her work; in 2003, she received the Prince of Asturias Prize for Literature and the Peace Prize of the German Book Trade.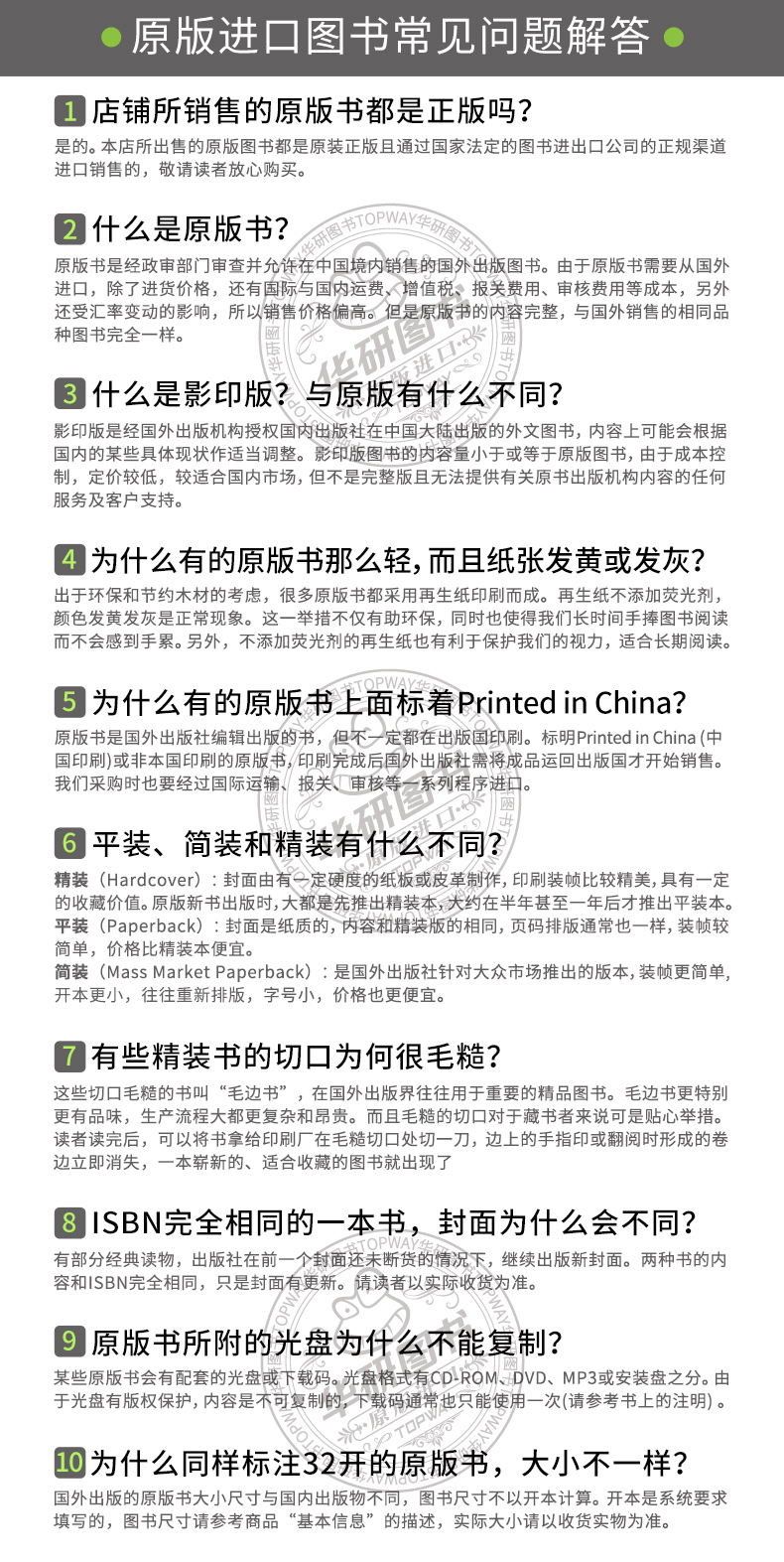 华研外语 (

微信公众号认证

)

本店是"华研外语"品牌商自营店,全国所有"华研外语"、"华研教育"品牌图书都是我司出版发行的,本店为华研官方源头出货,所有图书均为正规正版,拥有实惠与正版的保障!!!
扫描二维码,访问我们的微信店铺

随时随地的购物、客服咨询、查询订单和物流...