Benny Benack III Quartet 0423-0426 周二至周五
| | |
| --- | --- |
| 运费: | ¥0.00 |
| 库存: | 213 件 |
| 日期: | 04月23日、04月24日、04月25日、04月26日 |
| 场次: | 19:15-20:30、21:00-22:15、21:30-22:45 |
| 票品: | 预售票(不分主座,边座)、双人九折票、女士票 |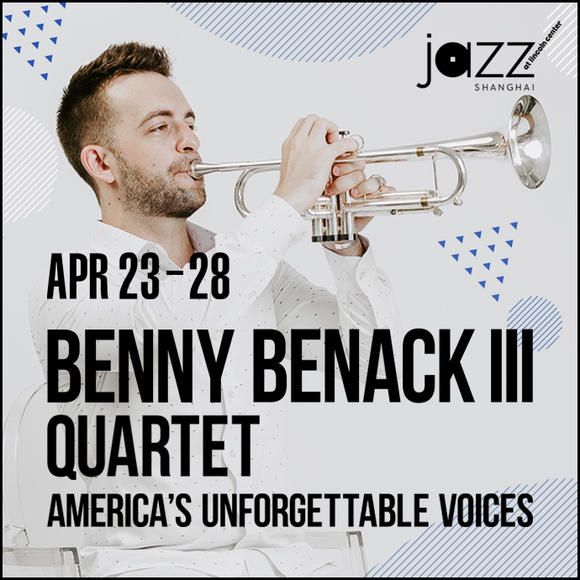 商品详情
注:请于开场前到前台出示购票凭证换取座位,先到先得。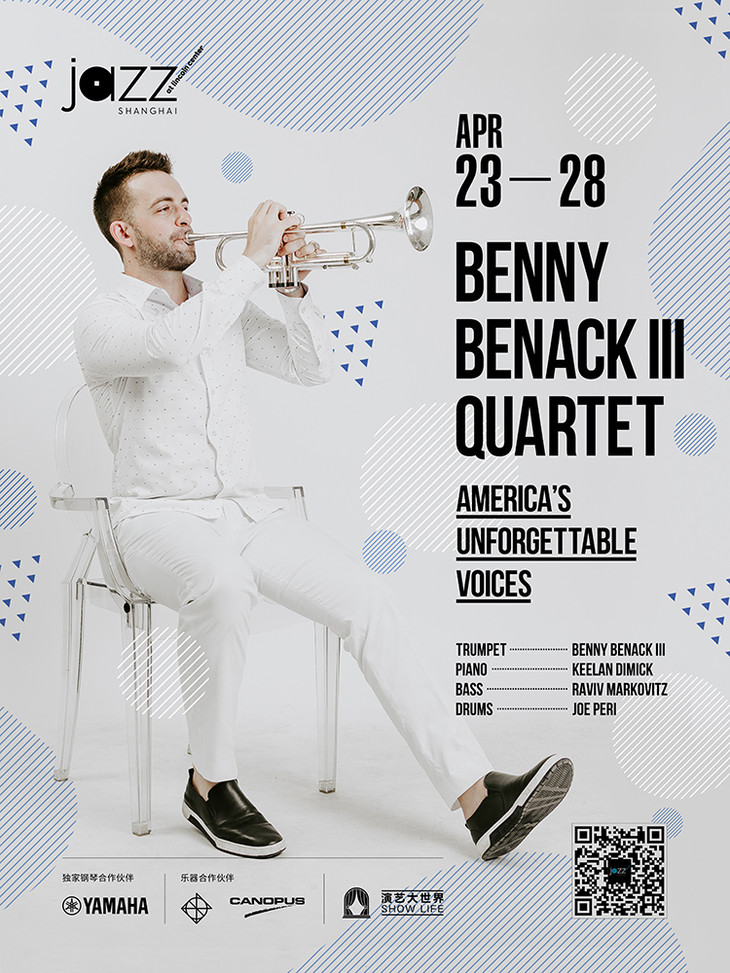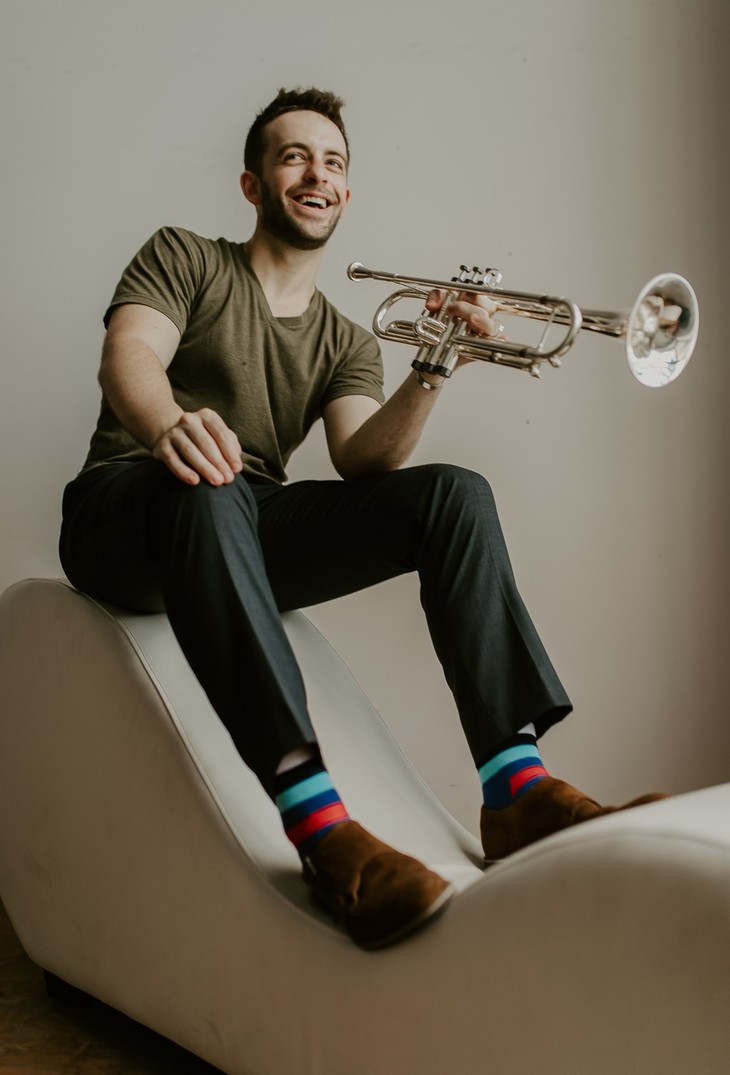 Benny Benack III
Benny Benack III 是一位出生于匹兹堡的纽约爵士音乐家,在27岁时,被《纽约时报》评论为"一位极具魅力的年轻小号手,同时也是一位难得一见的歌手"。 作为歌手他与Christian McBride,Ulysses Owens Jr.等知名音乐家合作。作为小号独奏家,他与Christian McBride Big Band,Mingus Big Band等乐队参加国际巡演。作为一名教育工作者,他在许多学校中代表爵士林肯中心的"青少年爵士队"外展计划领导Benny Benack乐队。凭借自己的小号以及歌声,他迅速在年青一代的艺术家之中崭露头角。
At the age of 27, Pittsburgh-born, New York-based Jazz musician Benny Benack III has been hailed by the New York Times as "a charismatic young trumpeter who maintains an earnest sideline as a singer". As a singer, he worked with famous musicians such as Christian McBride and Ulysses Owens Jr. As a soloist, he participated in international tours with bands such as Christian McBride Big Band and Mingus Big Band. As an educator, he led the Benny Benack Band on behalf of the Jazz at Lincoln Center's "Jazz For Young People" outreach program in many schools. With his trumpet and singing, he quickly emerged among the younger generation of artists.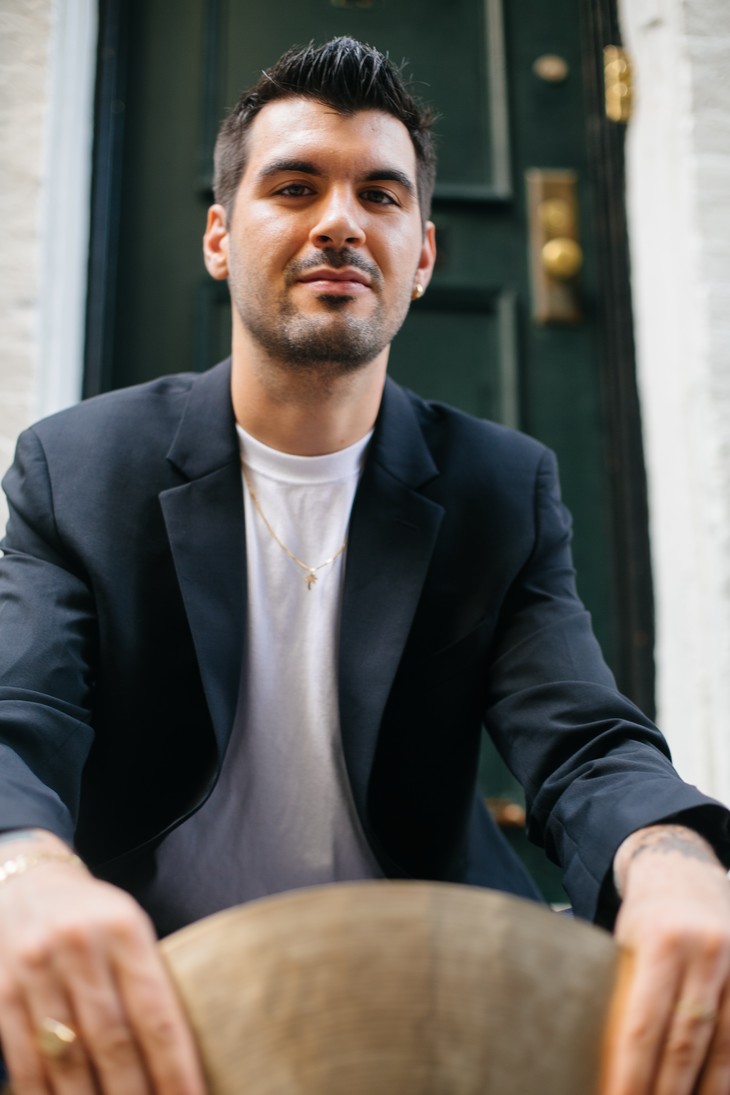 Joe Peri
Joe Peri,身为鼓手,打击乐手和教育家,自2009年抵达纽约市以来,他一直在世界各地进行演出。Joe曾在纽约市的许多首演爵士乐俱乐部演出,如林肯中心的Dizzy's Club Coca-Cola,the Blue Note和Django等。曾与Aaron Goldberg,Joel Frahm等众多着名爵士乐艺术家合作。 乔被邀请加入世界知名的"Lady Gaga的爵士乐队"并一起巡演。他还是一位表演艺术家,有许多外展项目,包括林肯中心的爵士乐"年轻人爵士乐"节目,致力于纽约大区儿童K-12的教育爵士音乐会。
Drummer, percussionist, and educator Joe Peri is primarily known as a jazz drummer, but he has played with a diverse range of bands and performers all around the world since arriving in New York City in 2009.
Joe has performed in many of NYC's premiere jazz clubs such as Jazz at Lincoln Center's Dizzy's Club Coca-Cola, the Blue Note, and the Django to name a few.After collaborating with many famous jazz artists such as Aaron Goldberg, Joel Frahm and so on.Joe was invited to join the world-renowned "Lady Gaga's Jazz Band" and toured together.
He also is a performing artist with many outreach programs including Jazz at Lincoln Center's "Jazz For Young People" program, dedicated to educational jazz concerts in the greater New York area for children K-12.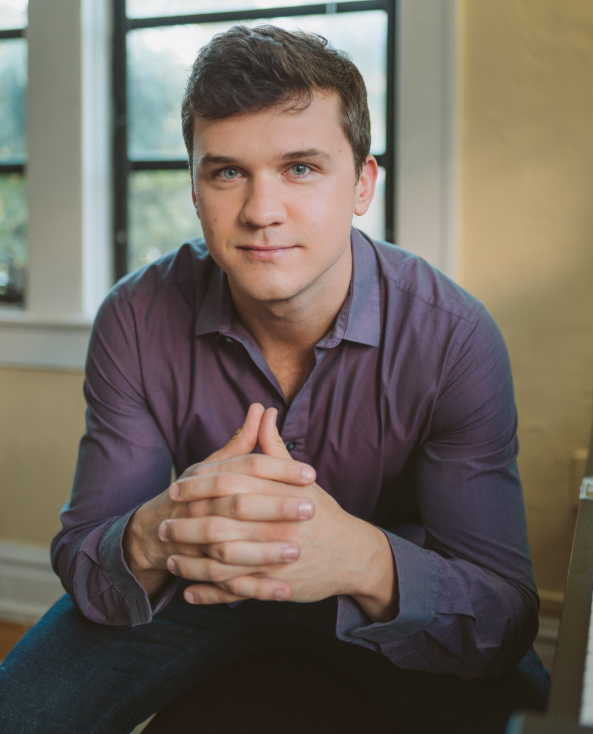 Keelan Dimick
美国爵士钢琴家基兰·迪米克(Keelan Dimick)被视为"音乐天才",是一位多才多艺的音乐家。Keelan在爱荷华州费尔菲尔德出生并长大,并获得曼哈顿音乐学院爵士音乐学士学位以及迈阿密大学弗罗斯特音乐学院音乐表演硕士学位。 此外,Keelan与爵士名人同台表演,包括Kobie Watkins,David Liebman,Walter Smith III,Brian Lynch和录音大师Michael Feinstein等。
Deemed a "Musical Genius" by Global Good News, American jazz pianist, Keelan Dimick, is a multi-talented musician in high demand. Keelan was born and raised in Fairfield, Iowa and went on to earn a Bachelors in Jazz Performance from the Manhattan School of Music as well as a Masters in Music Performance from University of Miami's Frost School of Music. Additionally, Keelan has shared the stage with jazz luminaries, including Kobie Watkins, David Liebman, Walter Smith III, Brian Lynch, and multi-platinum recording artist Michael Feinstein.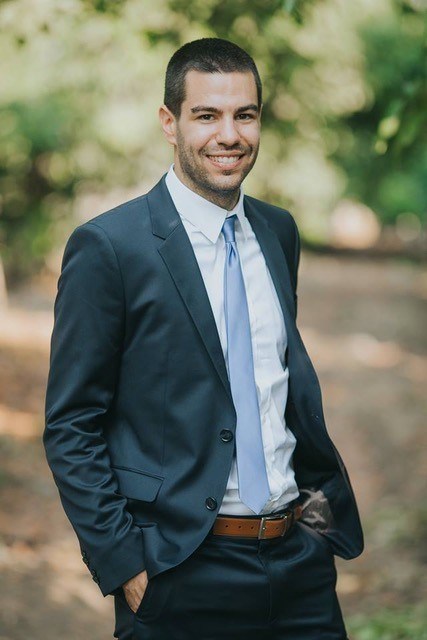 Raviv Markovitz
27岁的Raviv Markovitz是声学和电贝司手,是纽约爵士乐界最受欢迎的贝斯手之一。Raviv最初来自马萨诸塞州列克星敦,拥有纽约市哥伦比亚大学的学士学位。他在印度孟买国家表演艺术中心,奥地利维也纳的Porgy & Bess以及多米尼加共和国爵士音乐节等场所及欧洲,中美洲和亚洲各地区进行全球巡回演出。他还与一些爵士乐的主要艺术家合作演出,其中包括Joe Lovano,Marcus Roberts等人,并与Charlie Banacos,John Clayton和Mark Helias等音乐家一起学习。
Raviv Markovitz, 27, is an acoustic and electric bassist based in New York City who has quickly become one of the most sought-after bassists on the New York jazz scene. Originally from Lexington, Massachusetts, Raviv holds a bachelor's degree from Columbia University in the City of New York.Raviv has toured and performed across the United States and internationally throughout Europe, Central America, and Asia, at venues ranging from the National Centre for the Performing Arts in Mumbai, India, to Porgy & Bess in Vienna, Austria and the Dominican Republic Jazz Festival in Santo Domingo, Dominican Republic. He has performed with some of jazz's leading artists, including Joe Lovano, Marcus Roberts, among many others, and has studied with musicians such as Charlie Banacos, John Clayton, and Mark Helias.
林肯爵士乐上海中心
扫描二维码,访问我们的微信店铺